EPC Regulations For Business Sellers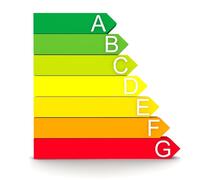 The law relating to Energy Performance Certificates (or EPCs), and therefore the obligations of business sellers and their representatives, has now been clarified. Agents, brokers and private sellers alike are now bound by new statutory law that we wanted to make you aware of.

EPC Recap
When business owners put a business or property up for sale or rent, they must produce an EPC, which provides information on the energy efficiency and likely carbon dioxide (CO2) emissions from business premises or residential buildings. An EPC applies all business properties, freehold or leasehold, and lasts for 10 years.

The penalty fee for not having an EPC ready to show prospective buyers or tenants is fixed at 12.5% of the rateable value of the relevant building. Penalties range between a minimum of £500 to a maximum of £5,000.

Changes to the law from 6th April 2012
The law governing EPCs is the Energy Performance of Buildings (Certificates and Inspections) (England and Wales) Regulations 2008. These regulations have been changed as follows:
An EPC (or written evidence that an EPC has been commissioned if you don't yet have an EPC) should be supplied as part of an advertisement listing to potential buyers as early as possible in the sales process. To that end an EPC, or written evidence that you have applied for one, should be obtained within

seven (7) days

of an advertiser marketing the property.

Brokers and agents must use "all reasonable efforts" to obtain the EPC – and this applies to both residential buildings and commercial premises.

However, if sellers use all reasonable efforts to apply for an EPC within the 7-day period they have a further twenty-one (21) days to obtain the certificate. Therefore, all sellers must have an EPC in their possession within 28 days of the start of marketing.

Brokers/agents acting on behalf of sellers must satisfy themselves that an EPC has been commissioned by their clients before marketing the property.

The entire EPC certificate should be attached to a business listing advert if possible, or if this isn't possible the asset graph (which shows the energy rating of the property) as a minimum must be attached.

Owners of commercial premises can obtain an EPC before they put their business up for sale - in fact we recommend obtaining one as soon as possible. However, the above legal obligations apply only when an owner decides to

market

their business premises for sale or lease.
All of the new rules above apply only to business premises that are marketed for sale or lease on or after 6th April 2012.
Management Inspirations Limited can provide you with a list of EPC providers, or, if preferred, we can deal with this on your behalf.