---
You are here:
Recruitment Consultancy
»
P&C Recruitment
---
About P&C Recruitment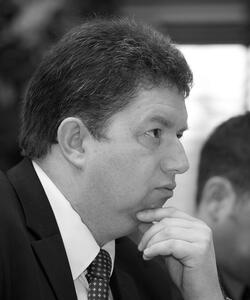 P&C Recruitment was formed in order to provide a personal and caring recruitment process; saving our clients both time and money.
The service we provide is tailored to the particular need of each client.
The procedure we adopt is to place specific adverts in the newspapers local to the vacancy, together with their related websites.
We will write and place the advert - the wording of the advert would of course be agreed with each client. In order to do this we would need a summary job specification to get an understanding of the business and job role.
Once the advert is placed, we will speak with all candidates who will send or e-mail their CVs directly to us. We will review all CVs and prepare a shortlist which we will discuss with our client (ensuring they only have to review a small number of suitable applicants).
We will discuss the shortlist with the client, for them to choose those you wish to interview.
A specific service offered by P&C Recruitment is that we are of course happy to attend the interviews with the client if available.
We will then notify both the successful and unsuccessful candidates.
Our fees for this service are charged as follows:
- At the point of placing the job advertisement, an invoice will be raised for the cost of the advert in the local press and on local websites (this is usually a lineage advert the cost is normally between £100 and £500 dependent of where advertised - cost agreed with the client before being placed) - this is payable upfront at the point of placing the advert;
- When the successful candidate accepts the job offer, an invoice will be raised for 7.5% of the starting salary (less up to £100 of the cost of the job advertisement) payable no later than the date the jobs start. This is subject to minimum fee (net of advertising costs) of £750 whether full-time, part-time or short-term.
All invoices have VAT added at the current rate.
Fees are currently being held at 7.5% of starting salary, except where specialist search or headhunting work is required, where the fee will be agreed on an individual assignment basis.
We also advertise the position in the centre of Burgess Hill at no additional cost.
As already stated, the recruitment process is tailored to each client's requirements.